Immigration to Canada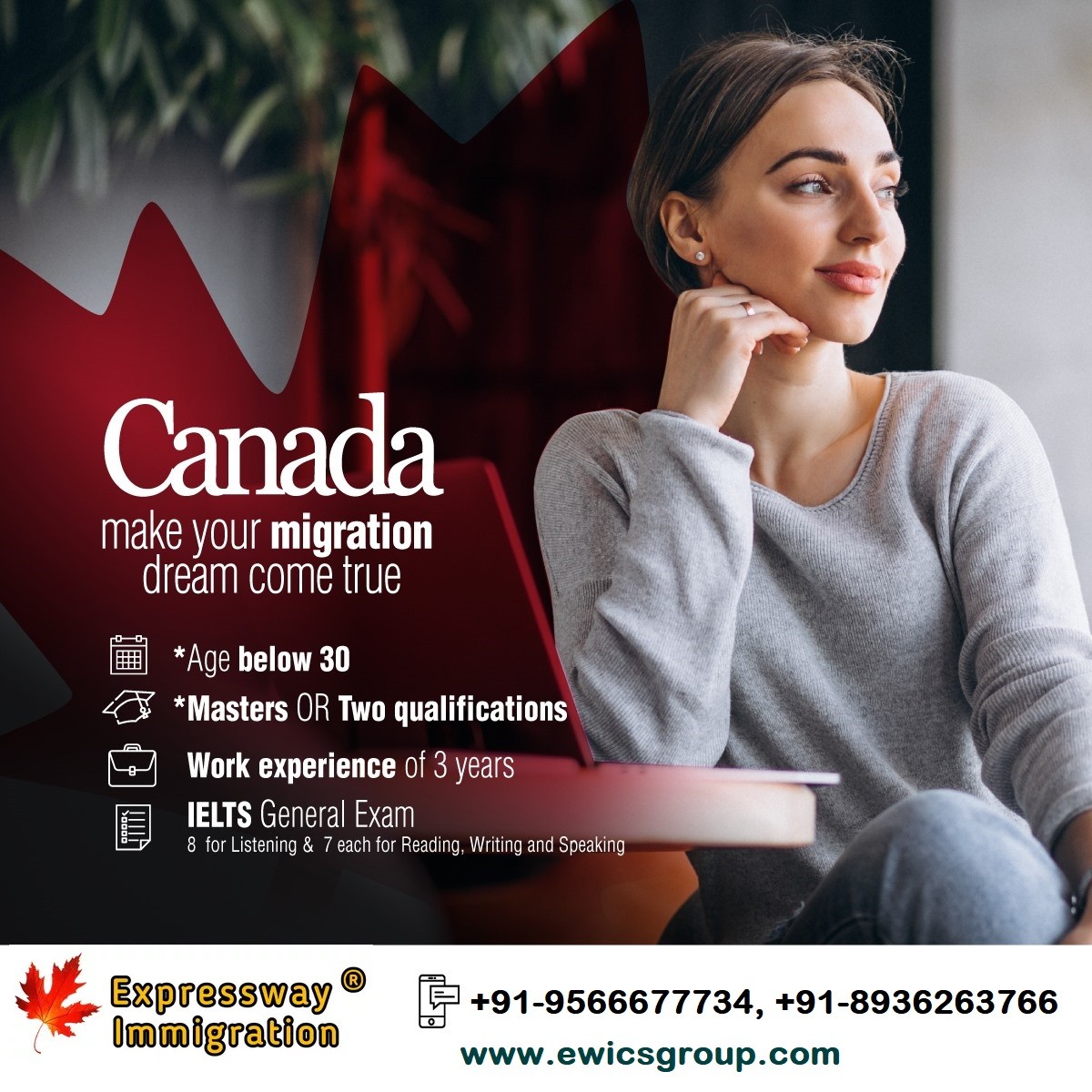 5 Easy Ways to Migrate to Canada
Canada has emerged as one of the top destinations for immigration, especially for Indians. In this article, we bring you the top five ways you can immigrate to Canada – whether you want to move as a student, with a job, or with family.
Express Entry
Express Entry
is the fastest way to enter Canada. It is used to manage PR applications for three economic class immigration programs:
Federal Skilled Worker Program
Canadian Experience Class
It follows a point-based grading system – including language, education, work experience, age, job offer, and adaptability. Applicants receive the points based on a Comprehensive Ranking System (CRS). Applicants scoring equal or above cut-off are awarded an invitation to application (ITA). Though a job offer is not compulsory but it increases points. Provincial governments also pick up from express entry. A provincial nomination also increases points.
First, you must create an Express Entry profile for that following documents are required
Passport or travel document
Language test results
Educational credential assessment report
Provincial nomination (if you have one)
Written job offer from an employer in Canada (if you have one), proof of work experience, certificate of qualification in a trade occupation issued by a Canadian province or territory (if you have one)
Proof of funds
If your Express Entry profile is accepted you get into the pool of candidates. You will be ranked in the Express Entry pool using a points-based system. Invitation to apply is awarded to the candidates with the highest scores in the pool. You will have 90 days to submit your application for permanent residence.
Provincial Nominee Program
Provincial Nominee Program
is for those candidates who want to live in a particular province or territory. They must have skills, education, and work experience to contribute to the economy of a specific province or territory. Provinces have their own immigration programs that target certain groups also known as "streams". Like a particular province may target students, business people or skilled workers.
You can apply via paper-based process, or by the online process through Express Entry.
Under the paper-based process, you have to apply for the province for nomination under a non-Express Entry stream. Once nominated, you should submit a paper application for permanent residence to Immigration, Refugees and Citizenship Canada (IRCC).
Under the Express Entry process, one way is that you can directly contact a province and apply for nomination. If you are nominated by province then create an Express Entry profile or update the existing one and show that you are nominated.
Or, you can show the provinces you are interested in your Express Entry profile. If you get a "notification of interest", you can apply to their Express Entry stream.
In either case, you must fulfill the eligibility requirements of the province and must submit an Express Entry profile. If invited to apply, you can submit an application to IRCC.
Following are the province or territory that provide PNP:
Alberta
British Columbia
Manitoba
New Brunswick
Newfoundland and Labrador
Northwest Territories
Nova Scotia
Ontario
Prince Edward Island
Saskatchewan
Yukon
*Remember, Quebec does not have a provincial nominee program. It has its own rules for choosing immigrants i.e. Quebec-selected skilled workers
For this, you must apply to the Government of Quebec for a Quebec Selection Certificate. If you get the certificate, you can apply to Immigration, Refugees, and Citizenship Canada for permanent residence.
Family Sponsorship
Under this, an individual can sponsor his/her family if they are at least 18 years old and a Canadian citizen or a permanent resident of Canada or a person registered in Canada as an Indian under the Canadian Indian Act.
Following are the family members who are eligible
Spouse, partner, or dependent children
Parents and grandparents
Adopted child
Relatives (With certain conditions)
Startup Visa Program
It is for those immigrants who are starting a business in Canada. One can come under this visa on a work permit and apply for a PR visa later, but the work permit must be supported by Canada-based investors.
One must have a qualifying business
Commitment Certificate and Letter of Support from a designated entity showing that business has support
Proficiency in language (English or French)
Sufficient funds for settling in Canada
Study Permit
Canada provides a study permit, a document that allows foreign nationals to study there. You may need a visitor visa or an electronic travel authorization (eTA) as a study permit is not a visa. This permit is valid for the length of the study program and extra 90 days.
If you live in China, India, Morocco, Pakistan, the Philippines, Senegal, or Vietnam, you can apply online through Student Direct Stream and get a study permit faster. Usually, SDS applications are processed within 20 days.
How to Immigrate to Canada?
Canada Immigration Process can be through many different paths, which will depend on your educational and professional background as well as your personal preferences. The sheer number of paths available makes it confusing and the services of a really good immigration consultant can be vital in your successful migration. At a broad level, the paths that are available to migrate to Canada can be illustrated as follows
Canada follows a multi-faceted system for immigration into the country. Skilled as well as semi-skilled and agricultural workers are welcomed by the Canadian federal and provincial governments.
The most popular avenue for Immigration to Canada is the Express Entry stream which works on a points based system
Other pathways for immigration to Canada are work-permit visa, which allows its holder to work in Canada for a limited amount of time. A person can choose to extend a work permit and apply for permanent residence without living the country
Quebec, which is an autonomous region within Canada has its own immigration stream that one can apply for
Another excellent method for immigrating to Canada is to enter the country as a student and then gain experience in a Canadian company and gain extra points to migrate through the Express Entry.
Why Expressway Immigration is the Best Canada Immigration Consultants in Chennai, India:
Canada is one of the most popular choices for immigrants from India. The reasons for this are not hard to find. Canada offers the best combination of urban efficiency with a laid back rural lifestyle. You can get professional growth as well work –life balance, quality healthcare and education. Our Canada immigration consultant can help you realize your dream of migrating to Canada in the smoothest possible way.
We provide services for every stage of your Canada migration process are outlined below:
Our expert consultants will guide you in preparing your documents
We will review all your documents to make sure everything is in order
We will advise you on the best methods for describing your work experience and assist you with the correct work experience from the MOC
Advise and assist you on the process for obtaining Police clearance certificate  and medical certificate as and when required by the IRCC
Advise you on the status of your Canada immigration application on a regular basis.
How to Immigrate to Canada from India:
Expressway Immigration Consultancy Services (EWICS) is an India's No.1 Canada Immigration Consultants in Chennai. We offer you in depth knowledge and technical and information support if you want to live and work in Canada. We have an immigration team to take care of all your Canada Visa Requirements.
If you have specific problems you need help with, or if you want a dedicated, experienced professional to help you prepare and review your documents and forms, a consultation with a Regulated Canadian Immigration Consultant can provide crucial answers.
The most important aspect of the Immigration Program is to provide a complete and accurate information to get an ITA. Without an invitation, you are unable to apply for permanent residence through the Express Entry Program or PNP. In order to receive an invitation, you have to be selected from a pool of applicants who are competing for an invitation.
Our job is to make your profile STAND OUT from the crowd. We will assess your case, highlight the best aspects of your application, and make sure that you have obtained the highest eligible score! This way, your chances of getting an invitation are maximized.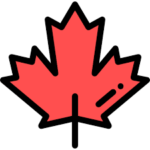 Immigration to Canada FAQ's

What is the process for immigrating to Canada?
There are more than 60 different methods for immigrating to Canada based on your academic and professional background. The process differs for each category. You can browse our website for more details or get in touch for a free consultation.
Can I go to Canada without a job offer?
Some immigration pathways to Canada such as the Canada Express Entry program as well as some of the Provincial Nominee programs will allow you to immigrate to Canada without an existing job offer provided you get the required number of points.
However as having an existing job offer can increase your chances it is better to work on getting a job offer before you apply. Visit us for a free consultation to know more about strategies to get a job before you apply.
How many points are needed for migrating to Canada?
The Canada Express Entry System assigns points to each applicant based on their educational and professional qualifications. The IRCC conducts a draw periodically from time to time for the applicants from the Express Entry pool and issues an Invitation to Apply to people who get more than a certain number of points.
The actual number of points are decided arbitrarily by the IRCC and are not fixed but mostly people who have points above 470 can be sure of getting an ITA
What are the different immigration options available?
There are a number of options available for every person wishing to embrace a better life and future in Canada, some of these Canadian Immigration options are as follows:
Skilled Worker Immigration: Professionals, Engineers, Lawyers, Information Technology Specials, etc.
Investor Immigration: Investors, Entrepreneurs, High Networth Individuals, etc.
Trade Worker Immigration: Heavy/Long Haul Drivers, Welders, Electricians, etc.
Family Sponsorship: Spouse, common law partners, children, etc.  of Canadian citizens and permanent residents.
Canadian Experience Immigration: Individuals with previous work experience in Canada.