Canada Immigration FAQ's

What is Canadian Permanent Resident Visa?
A Canadian permanent resident is a citizen of another country who has been granted permission to live in Canada as a permanent resident. Once a person has permanent resident status, they have the right to live and work anywhere in the country.
Which English tests are accepted for permanent residency?
IELTS (International English Language Testing System) is the most popular test to demonstrate your English proficiency to the immigration departments and is accepted by Canada too.
What is the processing time for obtaining a Canada PR visa?
Depending on the type of immigration you choose to opt for, the processing time for a PR visa may take anywhere between 6 months to a year.
Is it possible to apply for Canadian PR without a job offer letter?
One of the best parts about the Canadian PR program is that you can apply for it without securing a job beforehand. You, however, need to be considered as a skilled worker to be accepted for the PR visa.
Is PR in Canada easy?
Securing a PR in Canada is not very difficult. You have to achieve the various score thresholds set by IRCC and get your language proficiency tested.
Does everyone get PR in Canada?
Though everyone above 18 is allowed to apply for PR in Canada, only qualified individuals will be invited to apply for it. A candidate is assessed based on their age, educational qualification, language proficiency, adaptability and previous Canadian work experience to be eligible for PR in Canada.
Is IELTS mandatory for Canada PR?
To obtain PR in Canada, PR is not mandatory as it is one of the procedures in economic immigration programs like Express Entry. However, applicants can immigrate to Canada under the Family Class Programs or as refugees even without IELTS. Even candidates applying under the economic immigration programs can appear for the English proficiency test conducted by CELPIP, TEF and TCF.
Can I apply for PR while studying in Canada?
While studying or after completing their studies in Canada, international students can apply for permanent residence. They will be granted the PR if they meet the requirements of the Canadian immigration program under which they are applying.
What is the validity period for Permanent Resident Visa?
A Canadian PR visa is valid for five years. A permanent resident can apply for the renewal of his visa if it has expired or is about to expire in less than nine months. To renew your PR visa, you need to send your application to Case Processing Centre (CPC) Sydney, Nova Scotia, along with the required documents, which are as follows:
Copy of current Permanent Resident (PR) card.
Two clear photographs for the application should abide by the size specifications (50mm*70mm)  attached in an envelope along with the application.
For identity verification, the candidate must submit a copy of their current driving license.
Necessary documents to prove that you have fulfilled two years of residence in Canada in the last five years.
What is meant by skilled worker in Canada?
A skilled worker is any person who has special skills, training, qualifications and experience in a certain trade. The Canadian government uses the National Occupational Classification (NOC) to categorize skilled job positions for immigration purposes. Skilled jobs are divided into three types, 0, A and B.
How to become a Canadian citizen?
In order to earn citizenship in Canada, you must meet certain eligibility criteria plus make an application to the government. You must complete being a PR cardholder for 1095 days out of a 5-year period, file income tax for three years out of a five-year period, and provide proof that you can read and write efficiently in their official language — French or English.
How long is the application process for Canada PR Visa?
It usually takes about 6 to 12 months to process an application for a PR visa, but this number may vary now due to the COVID-19 restrictions at the workplace.
Can I get Canada PR from India without IELTS?
While an English language proficiency test like IELTS is necessary to immigrate to Canada, you can move to the country without IELTS temporarily through Canada's visitor or work visa. However, to secure Permanent Residence, you must submit your English language proficiency results through any testing options like IELTS, TCF, TEF or CELPIP.
How many points are required to get Canadian PR from India?
Candidates are assessed out of 100 points when applying for PR in Canada. Out of 100, a candidate needs to score a minimum of 67 points to get an invitation from IRCC to apply for permanent residence.
Requirements for Canada PR
The Canadian PR visa is a multiple entry visa for skilled workers so that they can settle in the country and  is valid for five years. However, to qualify for Canada PR, you need to fulfil the following two conditions:
The candidate must score a minimum of 67 immigration points out of 100 to be eligible for Canada PR.
A candidate can qualify for Canada PR if they attain the cutoff CRS score for that year.
What is a Canadian Resident Visa?
A Canadian PR visa is issued to permanent residents who are fundamentally citizens of other countries. They enjoy most of the social and healthcare benefits that Canadian citizens are entitled to. The PR visa also allows the resident to work or study anywhere in the country and protects you under Canadian Law. After a specified period of time, a PR visa holder is given the opportunity to apply for Canadian citizenship.
This is how we do :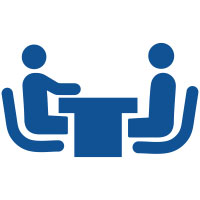 Free Consultation
We trust that upright direction and discussion is the initial step to a developing vacation in Canada. For this, our very qualified and decade experienced Immigration Experts will guide you and your family for through the Process.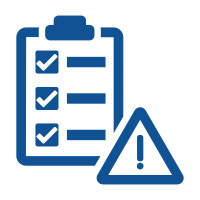 Assessment
We just take up case documents that are qualified in the perspective of the Canadian Embassy. To know whether your profile is required by Canada or not, our group of Evaluation Experts survey your profile according to the migration prerequisites of Canada and help you with moment result – demonstrating your best possibilities for the Canada visa.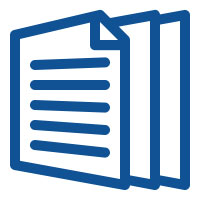 Documentation
Once you agree to accept finish a visa documentation, we help you with every one of that takes to get you the visa-evaluation, visa application, report direction, record accommodation, visa expense installment help and so forth. A devoted case officer will be relegated to your case record and be in your direction all through-until the point when you get your visa close by.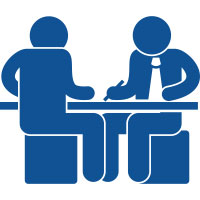 Our Consultation
Involves a large amount of scrutinization before dispatching the application to the concerned embassy or authorities. The process knowledge has come from the number of files we have done before. If the consultant suggests you go forward for evaluation than we are sure that your profile is worth in Canada & has pretty great chance of getting the opportunity.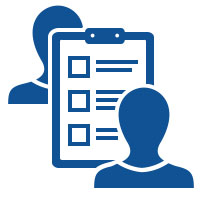 Our Evaluation
Involves a Technical round of Call from our Technical experts who are assessing profiles from the day into day out for various domains. Here you get to you know the following details on Call + Technical Evaluation Report.
1.Eligibility for Canada Express Entry
2.How many points you scored ( minimum 67 to qualify)
3.Possibility of getting the Visa for your profile
4.Possibility of getting the Jobs.Complete process time and cost involved during the process
5.Complete process time and cost involved during the process