Mission & Vision
MISSION

Our company is committed to be a Best Immigration Consultants in Chennai, India and providing truthful, honest, competent and result-oriented service through advising and representing our clients Immigration to Canada and overseas in a wide range of immigration matters, which focuses on providing support, building dependable relationships and promoting success. Such as,
Maintaining our clients as our first priority.
Achieve the highest level of professional excellence in servicing our clients.
Provide promote and responsive services.
Adhere to the highest ethical, moral, and legal standards in our business.
Exceed client's expectations by providing the highest quality Canadian Immigration services in the industry.
Maintain long-term client relationship by providing honest superior service.
Lead our industry with integrity, honesty, teamwork, and innovation.
We strongly believe that ustomer is our priority at all times.
Strive to be fair, honest, courteous and professional in all our dealings.
Knowledge of rules and regulations of immigration law constitute an invaluable asset. We provide advice and representation on all aspect of immigration.
Our goal is to strive each day to provide the highest level of customer service in the Immigration to Canada industry.
---
VISION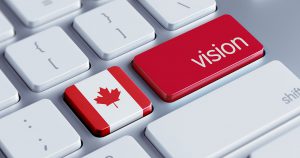 We are determined and motivated to closely work with our clients to build confidence and bring best solutions to their immigration objectives with loyalty to high professional standards and confidentiality. We aim to expand the scope of our services by offering an integrated approach to consulting and creating new opportunities for travelers, businesses and newcomers to Canada.
The vision is to see the Expressway immigration Consultancy (EWICS) at the zenith of the Immigration Industry by making the best of our efforts to fulfill the dreams of our aspiring clients to reach the destination nation of their choice.
---
---