IELTS / CELPIP Coaching Assistance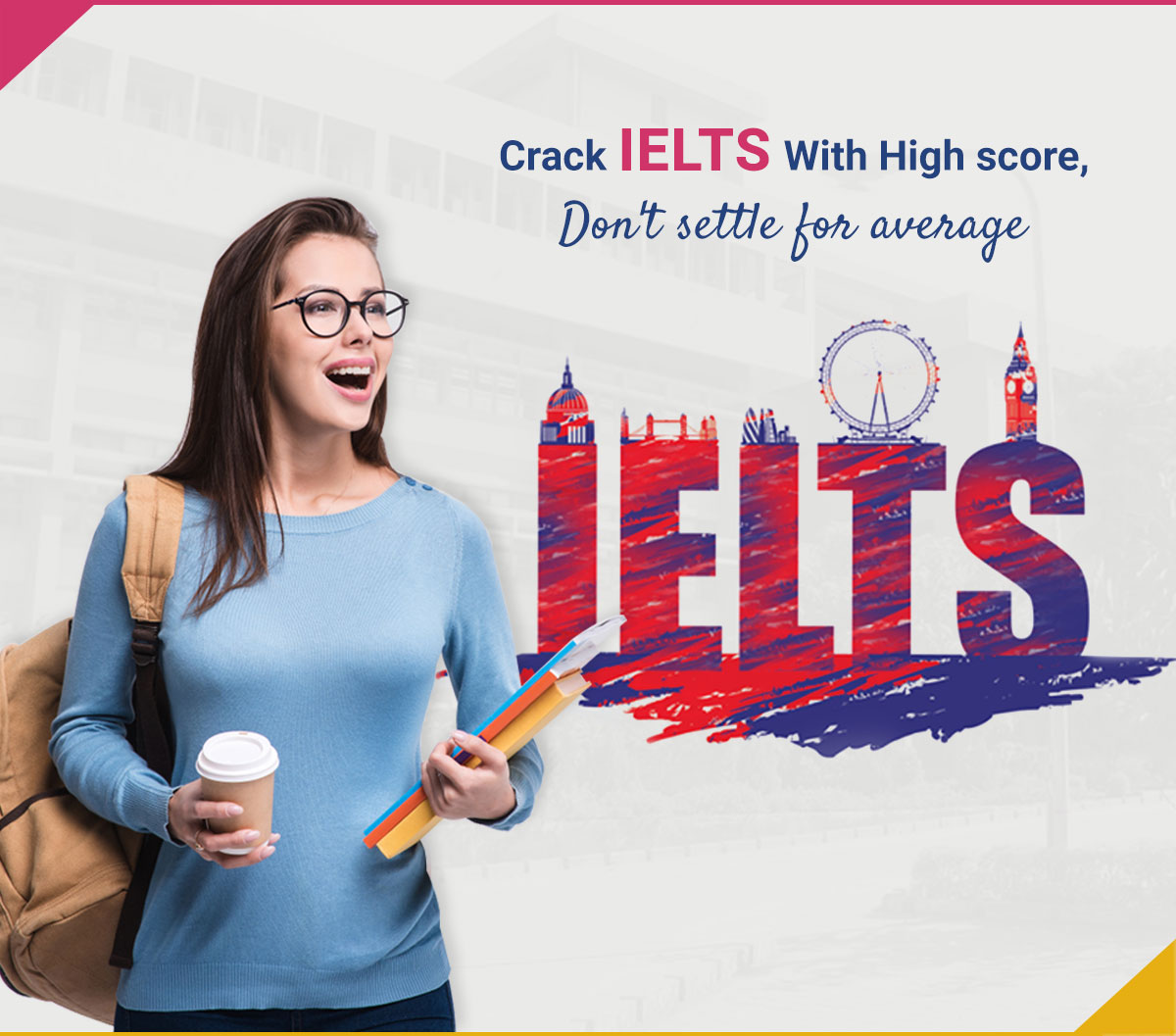 Expressway immigration is an official partner of British Council, IDP Australia for Booking the language ability Examinations.
Our client can get a Free IELTS Booklet with Question Paper and Answer, Study Materials, Preparation CD's and much more at Free of Cost. 
The IELTS test assesses your abilities in listening, reading, writing and speaking – in less than three hours.
There are two types of the IELTS test: IELTS Academic and IELTS General Training. Listening and Speaking are the same for both tests, but the subject matter of the Reading and Writing components differs depending on which test you take.
The Listening, Reading and Writing components of all IELTS tests are completed on the same day, with no breaks in between them.
The total test time is 2 hours and 45 minutes.
Test format – Listening
30 minutes
You will listen to four recordings of native English speakers and then write your answers to a series of questions.
Recording 1 – a conversation between two people set in an everyday social context.
Recording 2 – a monologue set in an everyday social context, e.g. a speech about local facilities.
Recording 3 – a conversation between up to four people set in an educational or training context, e.g. a university tutor and a student discussing an assignment.
Recording 4 – a monologue on an academic subject, e.g. a university lecture.
Test format – Reading
60 minutes
The Reading component consists of 40 questions, designed to test a wide range of reading skills. These include reading for gist, reading for main ideas, reading for detail, skimming, understanding logical argument and recognising writers' opinions, attitudes and purpose.
IELTS Academic test – this includes three long texts which range from the descriptive and factual to the discursive and analytical. These are taken from books, journals, magazines and newspapers. They have been selected for a non-specialist audience but are appropriate for people entering university courses or seeking professional registration.
IELTS General Training test – this includes extracts from books, magazines, newspapers, notices, advertisements, company handbooks and guidelines. These are materials you are likely to encounter on a daily basis in an English-speaking environment.
How IELTS is scored
IELTS results are reported on a 9-band scale
IELTS results are designed to be simple and easy to understand. They are reported as band scores on a scale from 1 (the lowest) to 9 (the highest).
The IELTS scale
The equivalency between the IELTS and the Canadian Language Benchmarks (CLBs) will have to be established for determining the required CLB level in that specific situation.
LANGUAGE TEST EQUIVALENCY – CLB TO IELTS
CLB Level
IELTS: Reading
IELTS: Writing
IELTS: Listening
IELTS: Speaking
CLB 10
8.0
7.5
8.5
7.5
CLB 9
7.0
7.0
8.0
7.0
CLB 8
6.5
6.5
7.5
6.5
CLB 7
6.0
6.0
6.0
6.0
CLB 6
5.0
5.5
5.5
5.5
CLB 5
4.0
5.0
5.0
5.0
CLB 4
3.5
4.0
4.5
4.0
IELTS is owned by Cambridge Assessment English, IDP: IELTS Australia, and the British Council.
IELTS BAND SCORES AND SKILL LEVELS
Band
Skill Level
Band 9
Expert user
Band 8
Very good user
Band 7
Good user
Band 6
Competent user
Band 5
Modest user
Band 4
Limited user
Band 3
Extremely limited user
Band 2
Intermittent user
Band 1
Non-user
Band 0
Did not attempt the test
Calculating the overall band score
A score is given for each test component – Listening, Reading, Writing and Speaking. These individual scores are then averaged and rounded to produce an overall band score.
IELTS results validity period
While it is up to each organisation to set a validity period that works for their purposes, the IELTS partners recommend a 2-year validity period for IELTS test results based upon the well-documented phenomenon of second language loss or 'attrition'.
As mentioned, IELTS (INTERNATIONAL ENGLISH LANGUAGE TESTING SYSTEM) is for people who want to study abroad, or look for a good job outside their own country.
It tests the communication skills of the person in all the major areas of communication such as LISTENING, SPEAKING, READING and WRITING. It has now become the most opted proficiency test.
It is a paper based Test.
It has two Training Modules: ACADEMIC TRANING (for students) / GENERAL TRAINING (for professionals trying to migrate).
It can be taken anywhere in the world.
The test scores (Bands) will be declared within 15 working days and are valid for 2 years.
You can take the test as many times as you wish.
There are roughly 3000-4000 candidates who desire for best IELTS coaching in Bangalore every month collectively.
IELTS Exam Duration:
The test consists of four major modules, which are:
LISTENING MODULE (30-35 MINUTES) – contains 4 sections (having either a conversation or a lecture) with 10 questions each.
READING MODULE (1 HOUR) – contains 3 sections with 13 to 14 questions each.
WRITING MODULE (60 MINUTES) – has 2 tasks: Task1: Report/Letter Writing, Task2: Essay Writing.
SPEAKING MODULE (15-17 MINUTES) – has 3 parts: Part1: Introductory Session, Part2: Topic Based Speaking and the Part3: Questions based on Part2 Topic.
Held / Conducted by:
IELTS is held in 48 fixed dates throughout the year.
IELTS is jointly managed by University of Cambridge ESOL Examinations, the British Council and IDP Education Pvt. Ltd.
IELTS Test Validity:
IELTS scores are valid for a period of TWO years.