Manitoba, Canada is significantly popular among economic immigrants due to consistently strong economy, low unemployment rate, affordable cost of living and high quality of life. Manitoba actively seeks immigration applications from educated and experienced with job-ready English since the province is facing a shortage of skilled workers. From now till 2020 in Manitoba it is projected that 254,000 new jobs and opportunities will be created. The government of Canadian province of Manitoba has a free immigration program for skilled workers and entrepreneurs that provide a faster route to Canadian permanent resident status for workers. The clearer and easier process of application and assessment for skilled workers and families who want to move to Manitoba as Canadian permanent residents have made immigration to Manitoba easier. All applicants except those currently working in Manitoba with valid work permits are assessed according to a new points system.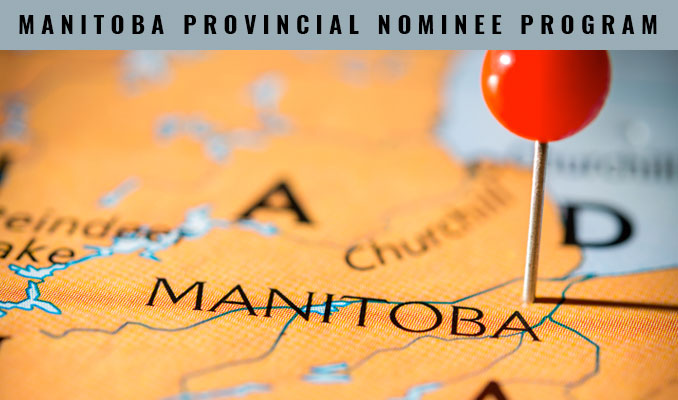 Requirements of Manitoba Provincial Nominee Program
The Manitoba Provincial Nominee Program for Skilled Workers helps an applicant successfully economically establish, settle and integrate in community and labor market. Following are the requirements to acquire an MPNP visa:
Jobs skills and experience: Skilled individuals of working age with recent experience, education/training and the adaptability to meet employment qualification requirements.
Connection to Manitoba: The applicants must have an intention to settle in Manitoba demonstrated in part by a strong connection to the province through current employment, or through family, friends, past work or school experience and have plan for establishing their career and family life in Manitoba.
Job-ready English: An applicant should also have language skills strong enough to communicate effectively at the workplace.
How to get this Visa? According to the new program, only overseas students are subject to the new points system.
No changes are applicable in the case of temporary foreign workers or international student graduates.
The award points are redesigned based on following factors:
Employability: Job experience qualifying you to work and build a career in Manitoba labor market.
Education: Academic and/or vocational and professional training to meet current and evolving labor market demand.
Language proficiency: Documented job-ready English language ability by all applicants except those currently working in Manitoba in NOC 0, A or B.
Connection to Manitoba: Ties to the Manitoba community through family or friends, or past education or employment experience or an invitation to apply from MPNP.
Adaptability: The genuine intention and ability, demonstrated with a Settlement Plan to economically establish in the Province of Manitoba.