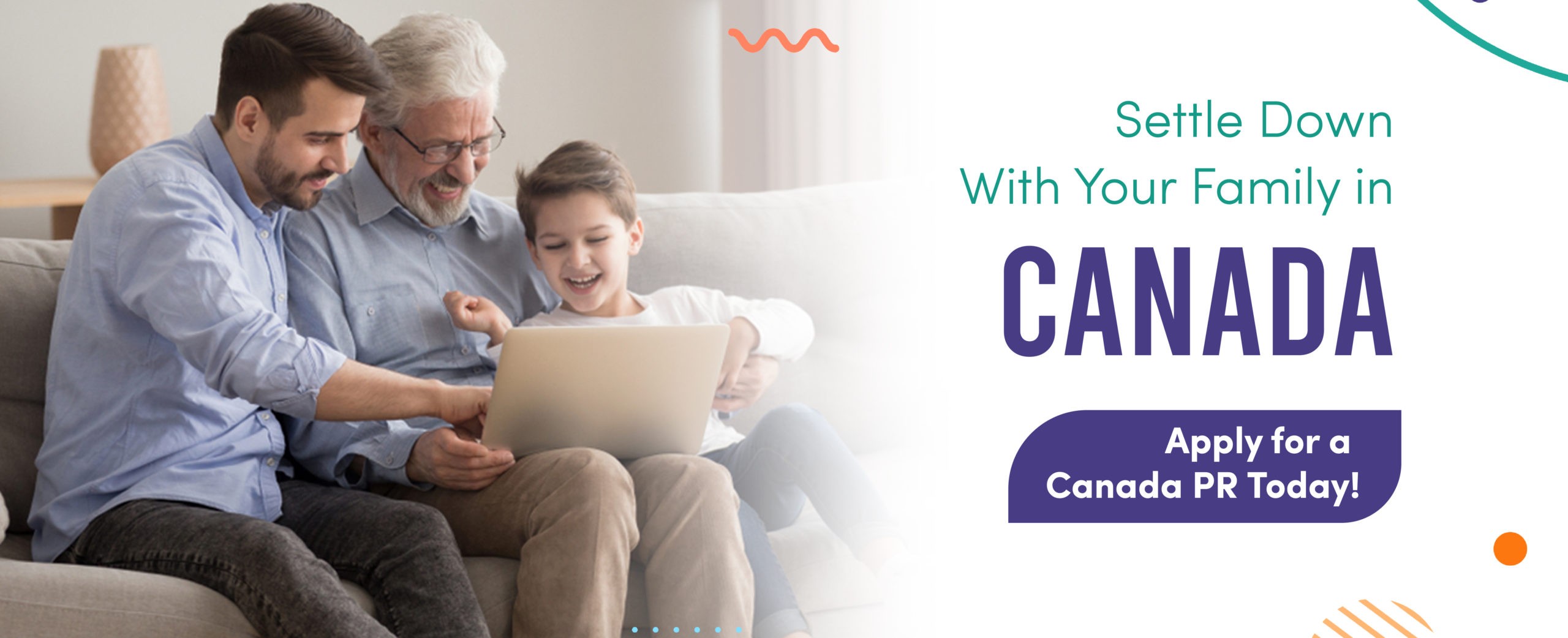 We are Experts in our Field





Latest Canada Immigration News


CRS Score Increases to 488 In Latest Draw
Read More
Canada Immigration Clients Success Stories

Free Immigration Assessment
Discover your Canadian immigration options! Complete our free assessment today and a member of the Expressway Team will contact you to discuss your Immigration to Canada.

Canada Immigration Programs

Best Canada Immigration Consultants in Chennai India
Why to Choose Expressway Immigration?
✔️ Fast, Secure & Reliable
✔️ Most Trusted Brand for Immigration
✔️ Professional guidance and assistance
✔️ Free Assessment
✔️ Free Counseling
✔️ Detailed eligibility evaluation
✔️ Documentation Assistance
✔️ Highest Success Ratio
✔️ Samples given at every stage
✔️ Advice to improve the profile
✔️ Personalized immigration strategy
✔️ Excellent Client Support System
Call Us Now +918939263766, +919566507734

Express Entry Program FAQ's

What is Express Entry Program and how does it work?
Express Entry
(EE) is an online immigration application system. It allows people to submit a profile and be considered as a skilled immigrant. Candidates with the highest rankings are invited to apply for permanent residency.
What Documents required for Canada PR Visa?
For profile submission you'd need:
Passport
Report of Educational Credential Assessment
Results of the language test
Work Experience Documents
Employment offer (If available)
Provincial nomination (If available)
For permanent residence application submission, you need:
Proof of funds
Police clearance certificate
Medical examination report
How can I get PR through Express Entry?
Apply for permanent residence: Express Entry
Fill out the online form.
Scan and upload the documents.
Pay your fees.
Submit your complete application.
After you apply.
Check your application status.
What is the Comprehensive Ranking System?
The Comprehensive Ranking System (CRS) is a points-based system that is used to assess and score a candidate's profile to rank them in the
Express Entry
pool. Candidates are assessed by the following criteria:
Skills; Work experience; Language ability; Education and other factors.
What is the Fastest Way to Immigrate to Canada?
The fastest method of immigrating to Canada is through
Express Entry
. Express Entry processes most applications in six months or less.
Which consultancy is best for Canada in Chennai?
Expressway Immigration is an Leading Canada Immigration Consultancy which has highest success ratio among others in India.
What is the minimum score required for Canada Express Entry?
The
minimum points for basic eligibility for FSWP
are 67 out of 100. Those who score below 67 will not qualify. It must be noted here that basic eligibility factors score and CRS score (Comprehensive Ranking System) are different.
What is the maximum age for Express Entry?
There is no maximum age for
Express Entry
applicants. Applicants 20-29 receive the highest points for age. If you are significantly older than 35, but you have a high level of education or connections in Canada, these can easily overcome points lost for age.
Do I need a job offer for Express Entry?
You do not require a job offer for
Express Entry
. The vast majority of candidates selected for Express Entry do not have a formal Canadian job offer.
How much does Express Entry cost?
Language tests: Average cost – $300
Educational Credential Assessment (ECA): Average cost – $320
Biometrics: $85/person
Government fees: $1,325/adult & $225/child
Medical examination fees: average cost – $450/adult & $250/child
Police clearance certificates: average cost – $100/country
Which consultant is best for Canada immigration?
Expressway Immigration Consultancy Services (EWICS) is an India's leading visa consulting firm, awarded as the Best Immigration Consultants in India for Canada and Most Trusted Visa Brand in India.
What is Express Entry Canada?
The Canada Express Entry Program is a points based immigration program for professionals looking to settle in Canada. It awards points to professionals based on skills, experience, Canadian employment status and provincial/territorial nomination.

Provincial Nominee Program FAQ's

What is Provincial Nominee Program?
Canada's
provincial nominee programs
(PNPs) offer a pathway to Canadian permanent residence for individuals who are interested in immigrating to a specific Canadian province or territory. Each Canadian province and territory operates its own PNP designed to meet its specific economic and demographic needs.
Which PNP Require the Lowest IELTS Score?
Both Saskatchewan and Manitoba require the lowest IELTS out of all the Canadian provinces.
Saskatchewan Immigrant Nominee Program (SINP) require a minimum CLB (Canadian Language Benchmark) 4 score in IELTS/CELPIP. Manitoba Provincial Nominee Program (MPNP) require CLB (Canadian Language Benchmark) 4 score in IELTS/CELPIP.
What is the Express Entry Stream of PNP?
The Express Entry stream is aligned with federal express entry system. Under this stream a Canadian provinces are allowed to select the candidates from express entry pool and notify them to apply in their Provincial Nominee Program.
What is the processing time for a PNP application?
Processing times vary from one province to the next, but it typically takes a few months for your application to be processed.
What are the application options for the Provincial Nominee Program (PNP)?
There are two options when filling an application through the
PNP program
:
Through Express Entry
Non-Express Entry
Why Seeking Professional Help with PNPs is Important?
The
Provincial Nominee Program
is a great opportunity for foreigners to gain permanent residence in Canada. However, since the criteria for PNP differ in every province or territory, an applicant cannot afford to make a single error. Consulting with a legal professional from Canada will help you understand what province might be the best option for your application bid, and what specific requirements are necessary.
Can I qualify for a PNP if I don't qualify for Express Entry?
Many PNPs require that applicants have an active profile in the Express Entry pool. However, there are exceptions to this where some provinces issue nominations to applicants who do not have Express Entry eligibility. These programs vary in their eligibility requirements, so it is best to consult with a representative to discuss your eligibility.
If the PNP is not aligned with Express Entry, the federal permanent residency application must be submitted in the paper-based format, rather than electronically.
How many PNPs are there in Canada?
Each of Canada's thirteen provinces and territories operates its own PNP program with several streams. Altogether, there are more than 80 different provincial nominee programs!
How to Apply for Provincial Nominee Programs (PNP) ?
There are several steps that you can take to start the process for applying for a PNP no matter whichever Province you are applying for.
Step 1: Determine Your Eligibility
Step 2: Start the Application Process
Step 3: Check the Process Times
Step 4: Provide Required Documents
Step 5: Receive Nomination
Is consultant required for Canada immigration?
Yes, while you can apply for a Canada PR without a consultant, but you have to face all the challenges on your own. Besides this, there are several other reasons why you must not apply for a PR visa without a consultant: There's a risk of visa rejection. You may go wrong in the procedure.

Canada Immigration FAQ's

What is Canada Immigration?
Immigration to Canada
is the process by which people
migrate to Canada
for the purpose of residing there and where a majority go on to become Canadian Permanent Resident Visa..
From 2020 to 2023, Canada will welcome more than one million new immigrants! There are many pathways to immigrate to Canada and secure Canadian permanent residence.
As a Canadian permanent resident, you get access to the healthcare policies and most of the other benefits that the citizens of Canada get .
There are more than 80 Canada Immigration pathways to Immigrate to Canada! Looking for Canada PR Visa? Apply with the Best Canada PR Visa Consultants in Chennai, India.
How can I Immigrate to Canada ?
There are a range of immigration programs if you wish to
Immigrate to Canada from India
. You can apply for PR Visa or Provisional Residency Visa through these programs. The chief among them are:
Federal Express Entry System
Provincial Nominee Programs
Quebec Skilled Workers Program
Majority of the immigration programs of Canada are based on points. The applicants must ensure that they fulfill the eligibility requirements of these programs. They must score adequate points based on diverse factors of their profile. This includes Language Proficiency, Work Experience, Education, and others. Only then they can qualify for a specific immigration program or system.
Do I Need a Job Offer to Immigrate to Canada?
No. The vast majority of all Canadian permanent residents do not have a job offer in Canada when they apply.
What is the eligibility to apply Canada PR Visa?
An immigrant should have a minimum of bachelor's with at least one year of work experience in the skilled category NOC 0, A, or B. Moreover, their age should be around 18 to 49. The immigrant should have secured CLB 7 (Canadian Language Benchmark) either in English or in French.
What is the age limit to immigrate to Canada?
The official website of the Government of Canada does not specify any age limit to apply for Canada PR. However, an age ceiling is defined generally. This is because, after a specific age, applicants find it tougher to meet the criteria for 67 points. The ideal age should be around 18 to 45.
What are the benefits of using an immigration consultant for immigration to Canada?
The immigration agents follow the updated rules of the IRCC; hence, there will be no chance of failure for your application.
You will have your application process started, only if you are qualified and have good chances to migrate and settle.
The agents will always make you aware of every document which is needed in each stage.
The process followed by them is very systematic and helps in preventing the delays in the application process.
Complete guidance will be provided from the start to end of your immigration.
There will be more chances of obtaining visa approvals faster with visa agents.
For any of your problem, the consultants can quickly contact the official bodies and get it cleared.
If you believe you can handle the immigration process on your own, then you are probably not aware of the Immigration Programs, legal requirements, clauses, and rules. If you undertake the immigration process based on what you have understood, you run the risk of making a mistake.
How Expressway Immigration Can Help you to get Canada PR?
Consultation: We believe that upright guidance and consultation is the first step to a growing career in Canada, Australia etc. For this, our highly qualified and decade experienced Immigration Experts will help you with initial counselling on visa processing.
Evaluation: We only take up case files that are eligible in the view of the Embassy. To know whether your profile is needed by country or not, our team of Evaluation Experts assesses your profile as per the immigration requirements of the country. And also help you with the instant result – showing your best chances for the PR visa.
Documentation: Once you sign-up for complete a visa documentation, we help you with all that takes to get you the visa- assessment, visa application, document guidance, document submission, visa fee payment assistance etc. A dedicated case officer will be assigned to your case file and be at your guidance all through- until you get your visa in hand.
Which is the best immigration consultant for Canada in India?
If you are looking for the 
best immigration consultants for Canada
, in Chennai, India; then only a few names are there which deserve to be on top of the list. Expressway Immigration Consultancy Services is certainly one of these names and is the 
best immigration consultant in Chennai for Canada
.
Expressway Immigration is a prominent name as the top immigration consultants in Chennai. We at Expressway provide transparent information about the eligibility and the process.
What is meant by skilled worker in Canada?
A skilled worker is any person who has special skills, training, qualifications and experience in a certain trade. The Canadian government uses the National Occupational Classification (NOC) to categorize skilled job positions for immigration purposes. Skilled jobs are divided into three types, 0, A and B.
Canada is open for Indians?
Over 300,000 new permanent residents move to Canada each year, 85,000 of whom are Indian nationals. Indians are Canada's #1 source of global talent because of their English language fluency, professional work experience, and high levels of education.
What are the different immigration options available?
There are a number of options available for every person wishing to embrace a better life and future in Canada, some of these Canadian Immigration options are as follows:
Skilled Worker Immigration: Professionals, Engineers, Lawyers, Information Technology Specials, etc.
Investor Immigration: Investors, Entrepreneurs, High Networth Individuals, etc.
Trade Worker Immigration: Industrial Technicians, Welders, Electricians, Construction Workers etc.
Family Sponsorship: Spouse, common law partners, children, etc.  of Canadian citizens and permanent residents.
Canadian Experience Immigration: Individuals with previous work experience in Canada.
Which consultant is best for Canada immigration?
Expressway Immigration, Chennai
 is awarded 
Best Canada Immigration Consultants in Chennai
 for the outstanding 100% Success ratio for the Canadian Permanent Resident Visa Programs.
Check the knowledge of the immigration agents. The consultants should be able to provide you every latest update related to immigration.
Cross-check the services they provide for the clients. The statements provided for the services must be similar in their official website also.
Prefer choosing an experienced immigration consultancy.
Make sure with the documents and the process they follow with; it should be a transparent immigration service.
Book an Immigration Consultant
If you have specific problems you need help with, or if you want a dedicated, experienced professional to help you prepare and review your documents and forms, a consultation with a Regulated Canadian Immigration Consultant can provide crucial answers.
How We Can Help You to Immigrating to Canada
The most important aspect of the Express Entry Program or PNP is to provide complete and accurate information/documentation and get an ITA. Without an invitation, you are unable to apply for permanent residence through the Express Entry Program. In order to receive an invitation, you have to be selected from a pool of applicants who are competing for an invitation.
Our job is to make your profile STAND OUT from the crowd. We will assess your case, highlight the best aspects of your application, and make sure that you have obtained the highest eligible score! This way, your chances of getting an invitation are maximized.
In addition, if you are selected, we are there to assist you with the complicated application process, including submitting your application in a timely manner for you to obtain your Canadian Permanent Residence.
We tell the client needed documents and test, assessments
We will calculate the points based on the Online ranking system
Our Immigration team will guide the client till gets selected
Our Immigration team will register the profile on the client's behalf
We will build a strong case outlining the key points of the application based on our experience and expertise
How can I get PR for Canada from Chennai?
Key Requirements for Immigration to Canada
Find below a few common as well as crucial requirements for skilled migration to Canada:
Candidate below the age of 45 years.
Graduate degree holder from a recognized university.
A score of 67 points or more out of 100 under Canada's points-based immigration system.