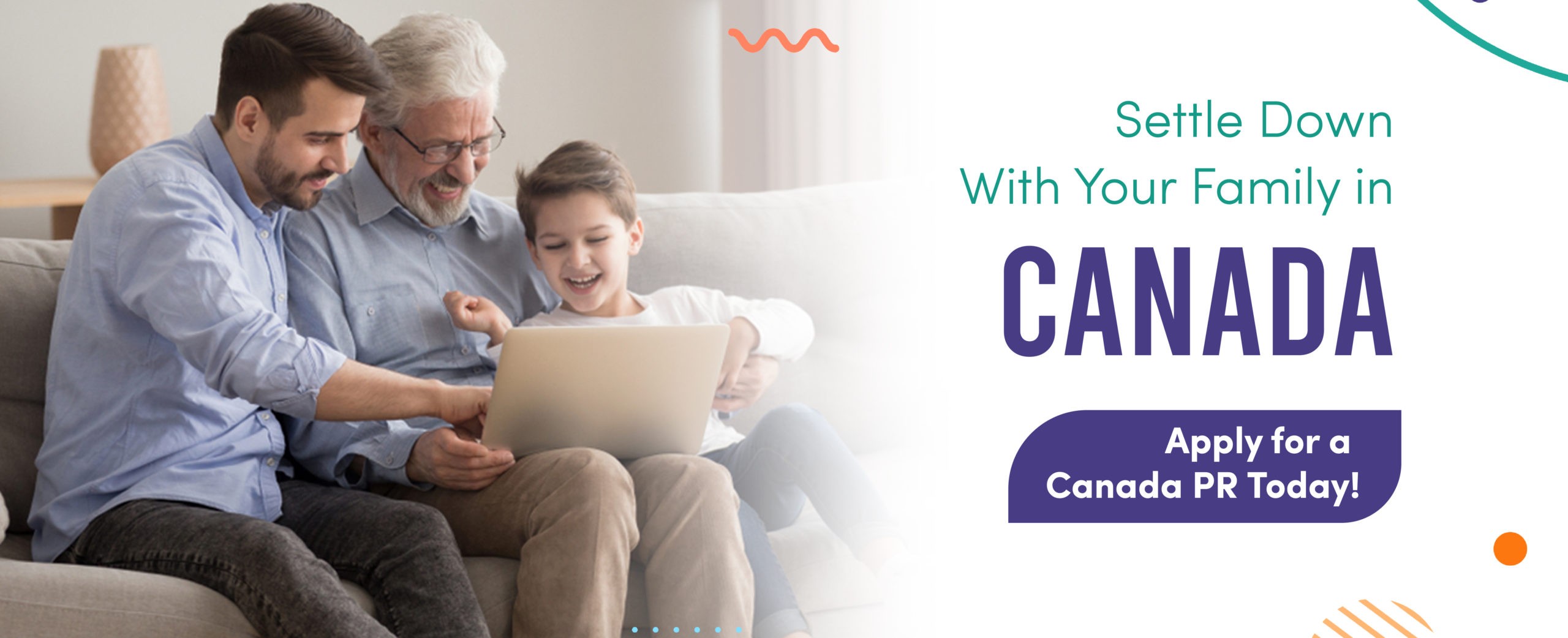 15+ years of experience in Immigration and Visa Consultation
Most Trusted Brand for Canada Immigration





Latest Canada Immigration News


29 November, 2023
0 Comments
Canada PR Categories for Skilled Immigrants.
Read More
Happy Clients, Proven Success

Free Immigration Assessment
Discover your Canadian immigration options! Complete our free assessment today and a member of the Expressway Team will contact you to discuss your Immigration to Canada.

Canada Immigration Programs

Best Canada Immigration Consultants in Chennai India
Why to Choose Expressway Immigration?
✔️ Fast, Secure & Reliable
✔️ Most Trusted Brand for Immigration
✔️ Professional guidance and assistance
✔️ Free Assessment
✔️ Free Counseling
✔️ Detailed eligibility evaluation
✔️ Documentation Assistance
✔️ Highest Success Ratio
✔️ Samples given at every stage
✔️ Advice to improve the profile
✔️ Personalized immigration strategy
✔️ Excellent Client Support System

Express Entry Program FAQ's

What is Express Entry Program and how does it work?
Express Entry
(EE) is an online immigration application system. It allows people to submit a profile and be considered as a skilled immigrant. Candidates with the highest rankings are invited to apply for permanent residency.
What Documents required for Canada PR Visa?
For profile submission you'd need:
Passport
Report of Educational Credential Assessment
Results of the language test
Work Experience Documents
Employment offer (If available)
Provincial nomination (If available)
For permanent residence application submission, you need:
Proof of funds
Police clearance certificate
Medical examination report
How can I get PR through Express Entry?
Apply for permanent residence: Express Entry
Fill out the online form.
Scan and upload the documents.
Pay your fees.
Submit your complete application.
After you apply.
Check your application status.
What is the Comprehensive Ranking System?
The Comprehensive Ranking System (CRS) is a points-based system that is used to assess and score a candidate's profile to rank them in the
Express Entry
pool. Candidates are assessed by the following criteria:
Skills; Work experience; Language ability; Education and other factors.
What is the Fastest Way to Immigrate to Canada?
The fastest method of immigrating to Canada is through
Express Entry
. Express Entry processes most applications in six months or less.
Which consultancy is best for Canada in Chennai?
Expressway Immigration is an Leading Canada Immigration Consultancy which has highest success ratio among others in India.
What is the minimum score required for Canada Express Entry?
The
minimum points for basic eligibility for FSWP
are 67 out of 100. Those who score below 67 will not qualify. It must be noted here that basic eligibility factors score and CRS score (Comprehensive Ranking System) are different.
What is the maximum age for Express Entry?
There is no maximum age for
Express Entry
applicants. Applicants 20-29 receive the highest points for age. If you are significantly older than 35, but you have a high level of education or connections in Canada, these can easily overcome points lost for age.
Do I need a job offer for Express Entry?
You do not require a job offer for
Express Entry
. The vast majority of candidates selected for Express Entry do not have a formal Canadian job offer.
How much does Express Entry cost?
Language tests: Average cost – $300
Educational Credential Assessment (ECA): Average cost – $320
Biometrics: $85/person
Government fees: $1,325/adult & $225/child
Medical examination fees: average cost – $450/adult & $250/child
Police clearance certificates: average cost – $100/country
Which consultant is best for Canada immigration?
Expressway Immigration Consultancy Services (EWICS) is an India's leading visa consulting firm, awarded as the Best Immigration Consultants in India for Canada and Most Trusted Visa Brand in India.
What is Express Entry Canada?
The Canada Express Entry Program is a points based immigration program for professionals looking to settle in Canada. It awards points to professionals based on skills, experience, Canadian employment status and provincial/territorial nomination.

Provincial Nominee Program FAQ's

What is Provincial Nominee Program?
Canada's
provincial nominee programs
(PNPs) offer a pathway to Canadian permanent residence for individuals who are interested in immigrating to a specific Canadian province or territory. Each Canadian province and territory operates its own PNP designed to meet its specific economic and demographic needs.
Which PNP Require the Lowest IELTS Score?
Both Saskatchewan and Manitoba require the lowest IELTS out of all the Canadian provinces.
Saskatchewan Immigrant Nominee Program (SINP) require a minimum CLB (Canadian Language Benchmark) 4 score in IELTS/CELPIP. Manitoba Provincial Nominee Program (MPNP) require CLB (Canadian Language Benchmark) 4 score in IELTS/CELPIP.
What is the Express Entry Stream of PNP?
The Express Entry stream is aligned with federal express entry system. Under this stream a Canadian provinces are allowed to select the candidates from express entry pool and notify them to apply in their Provincial Nominee Program.
What is the processing time for a PNP application?
Processing times vary from one province to the next, but it typically takes a few months for your application to be processed.
What are the application options for the Provincial Nominee Program (PNP)?
There are two options when filling an application through the
PNP program
:
Through Express Entry
Non-Express Entry
Why Seeking Professional Help with PNPs is Important?
The
Provincial Nominee Program
is a great opportunity for foreigners to gain permanent residence in Canada. However, since the criteria for PNP differ in every province or territory, an applicant cannot afford to make a single error. Consulting with a legal professional from Canada will help you understand what province might be the best option for your application bid, and what specific requirements are necessary.
Can I qualify for a PNP if I don't qualify for Express Entry?
Many PNPs require that applicants have an active profile in the Express Entry pool. However, there are exceptions to this where some provinces issue nominations to applicants who do not have Express Entry eligibility. These programs vary in their eligibility requirements, so it is best to consult with a representative to discuss your eligibility.
If the PNP is not aligned with Express Entry, the federal permanent residency application must be submitted in the paper-based format, rather than electronically.
How many PNPs are there in Canada?
Each of Canada's thirteen provinces and territories operates its own PNP program with several streams. Altogether, there are more than 80 different provincial nominee programs!
How to Apply for Provincial Nominee Programs (PNP) ?
There are several steps that you can take to start the process for applying for a PNP no matter whichever Province you are applying for.
Step 1: Determine Your Eligibility
Step 2: Start the Application Process
Step 3: Check the Process Times
Step 4: Provide Required Documents
Step 5: Receive Nomination
Is consultant required for Canada immigration?
Yes, while you can apply for a Canada PR without a consultant, but you have to face all the challenges on your own. Besides this, there are several other reasons why you must not apply for a PR visa without a consultant: There's a risk of visa rejection. You may go wrong in the procedure.