How to Apply Police Clearance Certificate (PCC)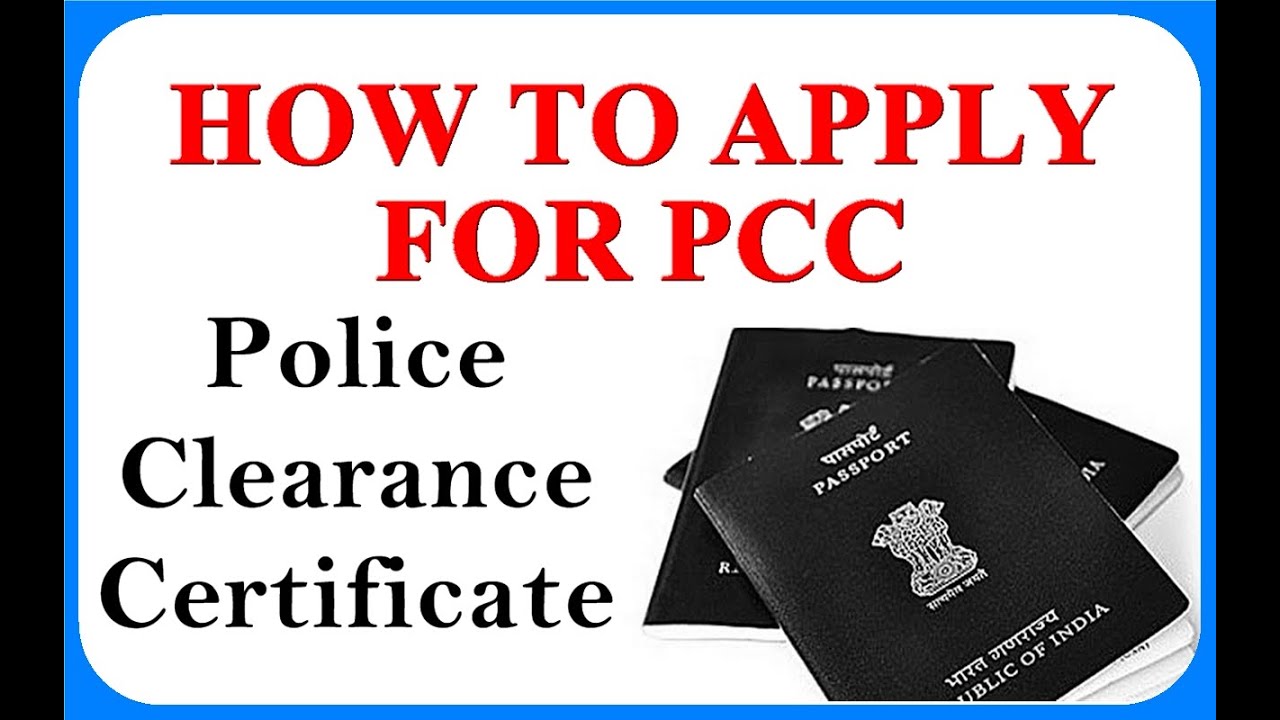 How to Apply Police Clearance Certificate (PCC)
If you want to immigrate to Canada, you and your dependents may have to provide police certificates when you submit your application for permanent residence. Visa offices may also request certificates from students and temporary foreign workers.
You may need a criminal and security check if you are coming to Canada as a live-in caregiver, tourist, student, or temporary worker. If you are applying for permanent residence, you must have one done.
Security checks, also known as police certificates, are required to determine if applicants have a criminal record. They also help visa officers make sure applicants are not a security risk to Canada.
What is a police certificate?
A police certificate is a copy of your criminal record or a declaration of the absence of any criminal record. Police certificates are different in each country and territory and may be called police clearance certificates, good conduct certificates, judicial record extracts, etc. They are issued by police authorities or government departments and used by Citizenship and Immigration Canada (CIC) to prevent individuals who pose a risk to Canada's security from entering the country.
Who needs a police certificate?
In general, you and everyone in your family who is 18 years of age or over need to obtain a police certificate. You must obtain a police certificate from each country or territory where you have lived for six consecutive months or longer since reaching the age of 18.
The certificate must have been issued no more than three months before you submit your application.If the original certificate is neither in English nor in French, submit both the certificate and the original copy of a translation prepared by an accredited translator with your application.
How to obtain a police certificate
In most cases, it is your responsibility to contact the police or relevant authorities and request the certificate. When doing so, you may have to:
provide information or documentation such as photographs, fingerprints or your addresses and periods of residence in the country or territory; and
pay a fee for the service.
To find out if you need a police certificate from a country or territory in which you lived for six months or longer, consult the Expressway Immigration Experts to find information on how and where to obtain police certificates.
CIC will also do background checks in all the countries or territories in which you and your family members have lived. These checks will determine if you have had any arrests or convictions, or if you are a security risk to Canada.
Online Application Procedure
An applicant must visit the official passport websiteto apply for the Police Clearance Certificate (PCC).
Step 1: The applicant must register through the Passport Seva Online Portal on the home page. If the applicant already lives in India, then he/she must select which Police district from the drop-down menu.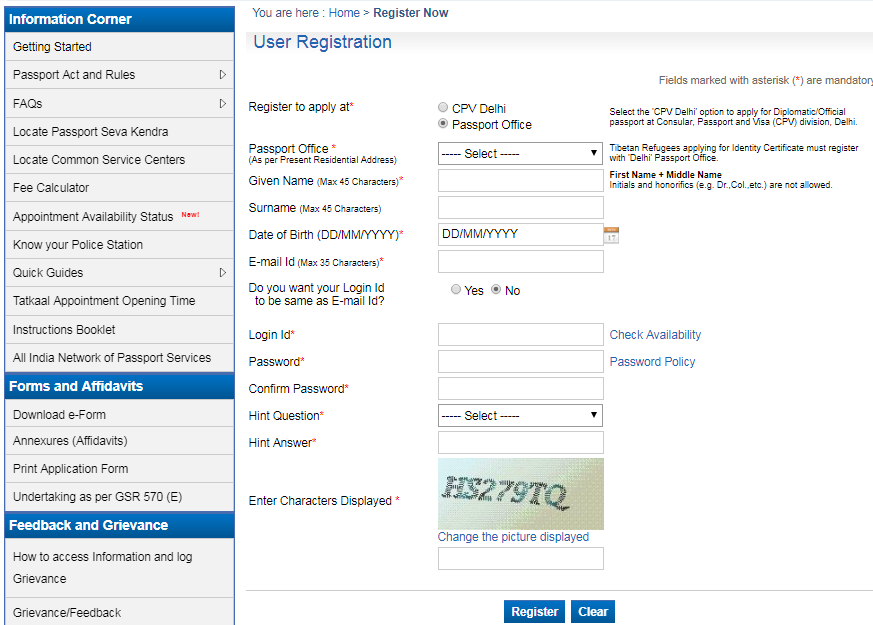 Step 2: Now, the applicant must log in to the Passport Seva Online Portal with the Login Id created.
Step 3: Then click on the "Apply for Police Clearance Certificate" link for the application form.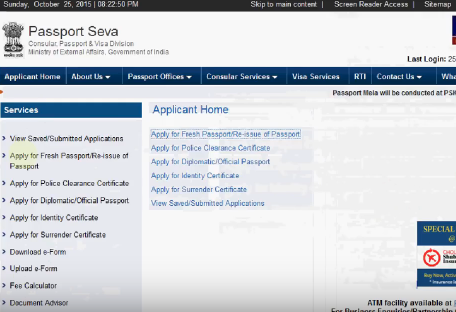 Step 4: The user has to fill all the required details and click on the submit button.
Step 5: Click "Pay and Schedule Appointment" on the "View Saved/Submitted Applications" option to make the payment and to schedule an appointment. The fee for the application form is Rs 500/-  and the applicant can make payment using a credit or debit card or with the Internet banking account.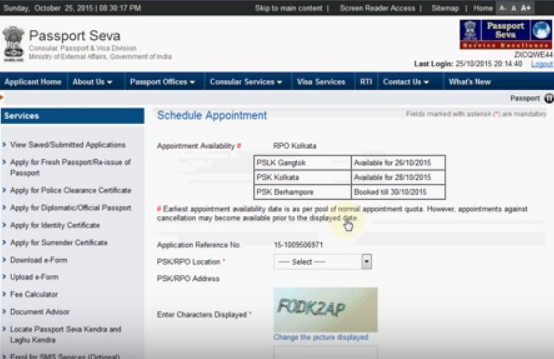 Step 6: Then click the "Print Application Receipt" option to print the application form. The application receipt will have the Application Reference Number (ARN)/Appointment Number. Also, SMS with your appointment details is accepted as proof of appointment during a visit to the Passport Office.
Step 7: Then visit the Passport Seva Kendra (PSK)/Regional Passport Office (RPO) where the appointment has been booked, along with original documents.
e-Form Submission
Download the application form by clicking on the "Download e-Form" option available on the Home Page. The user must fill the downloaded e-Form and click the Validate and Save button. After downloading e-Form, the XML file will generate, which should be uploaded during the above online application process.
How to Apply PCC Online
Login to the Passport Seva Online Portal with the Login ID created in Step 1. Step 3, Click "Apply for Police Clearance Certificate" link.