How to Immigrate to Canada from India | Canada Immigration Process
1. Express Entry System
What is Express Entry?
Express Entry (EE) is an online immigration application system. It allows people to submit a profile and be considered as a skilled immigrant. Candidates with the highest rankings are invited to apply for permanent residency.
How does EE work?
Your application will be ranked according to a points system.
If you are highly ranked, you will be invited to apply for permanent residence as a skilled immigrant.
Once you have applied, your PR application will then be processed within the next 6 months.
Which Immigration Programs Does EE Cover?
You must use Express Entry to apply for:
The Skilled Worker Program
The Skilled Trades Program
The Canadian Experience Class
How are EE profile points determined?
Your Express Entry profile will get points based on:
Your education level;
Your abilities in English and/or French (Canada's 2 official languages);
Your work experience and skills;
Your age;
If you have a job offer in Canada; and
Your spouse's education, language abilities and work experience.
Additional points are also awarded if you have completed a college or university program in Canada or if you have a provincial nomination.
How Does EE Choose People for PR?
Once you submit a profile, your profile will be entered into a pool (group) of all the people who have currently applied for Express Entry.
You will then be ranked against other people in the pool. Your ranking is based on the number of points you have.
If you are at the top of the rankings, your profile will be drawn (selected) from the list of applications. You will then get an Invitation to Apply (ITA) for permanent residence as a skilled immigrant.
2. Provincial Nominee Program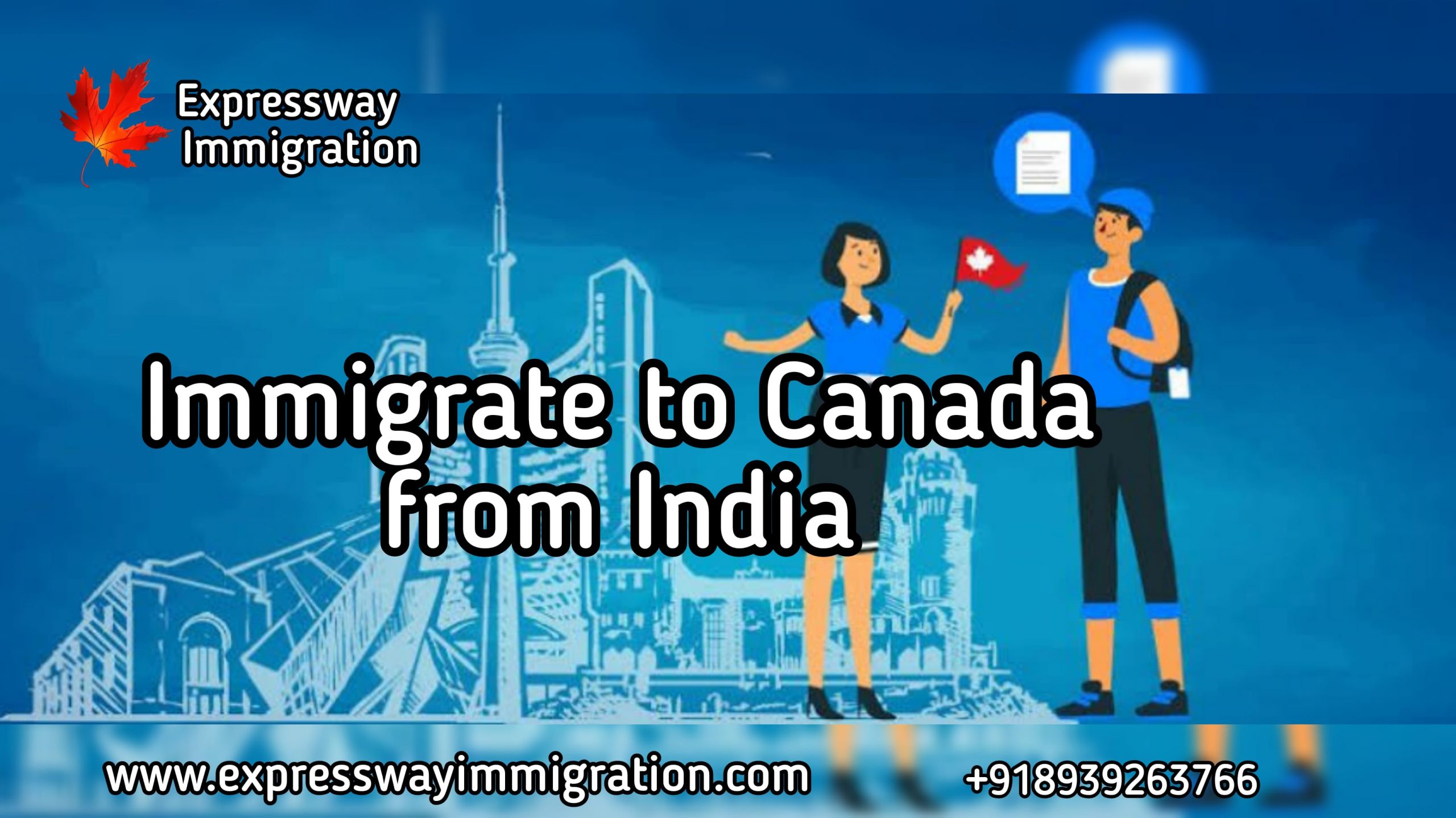 Provincial Nominee Program (PNP) streams are a key part of Canada's immigration policy, with nearly 250,000 people expected to obtain Canadian permanent residence through a Provincial Nominee Program between 2021 and 2023.
Provincial Nominee Programs are the fastest-growing economic Canadian immigration pathway. Over recent years, the federal government has gradually increased provinces' annual allocations for their respective PNPs, showing the increasing importance of these programs within the overall Canadian immigration landscape.
Each province/territory has its own PNP with its own specific requirements that must be met to be considered eligible. If you are successful in your application you will receive a provincial nomination, which is worth 600 extra CRS points which could all but guarantee that you receive an ITA for Canadian permanent residence.
Start Your Journey from India to a New, Better Life in Canada Today!
Get an express entry to Canada with the Express Entry Program
🍁Fast and efficient processing of applications
🍁Become a permanent resident of Canada
🍁Live and work anywhere in Canada
🍁Apply for Canadian citizenship after living in the country for 3 years
🍁Migrate Within 6-8 Months
🍁Enjoy free school education and health care
🍁Enjoy Visa-free access to over 180 countries on a Canadian passport
You can apply under Express Entry Program / Provincial Nominee Program, if you
🍁Have a Bachelor's Degree
🍁Aged below 45 years
🍁Can prove proficiency in English
🍁Have minimum required work experience of a year.
Expressway achievements
Exceptional success rate of 100%
Over thousands of immigration applications processed successfully
Over 15 years of experience in Canada immigration Process
Well trained immigration professionals in an ever-growing team
Giving free consultation to over 10 000 immigration hopefuls every year
Our Reviews

Expressway Immigration is work with an independent ICCRC registered immigration lawyers with over 10 years of rich experience in the immigration industry. With an extraordinary visa approval rate of 100%, we provide the best Canadian immigration services in the industry. Our team of immigration experts has helped over thousands of applicants secure Canada PR Visa in the least number of months. This number is only increasing with more happy clients. Be one of those happy clients and get started with your Canada PR application today by giving us a call at +91 9566507734, +91 9566677734
Do you want to immigrate to Canada?
If you are looking to Immigrate to Canada, we can assist you in selecting the correct type of visa for your circumstances, while ensuring that you take maximum advantage of all the potential visa possibilities. Expressway Immigration Experts has been working in the immigration industry since 2010. Our success rate speaks for our dedication and honest dealings with our valuable clientele.
Do you want to Immigrate to Canada?
Book a free consultation and start your Canada Immigration process now !
Call :  +918939263766 |+919566677734 |+917092556334